PROTECT YOUR DRIVERS LICENCE
GET BACK ON THE ROAD SAFELY
PROTECT YOUR DRIVERS LICENCE. SAFEGUARD YOUR FREEDOM.
TORP is an ONLINE APPROVED PROVIDER of the NSW Traffic Offender Intervention Program (TOIP) under part 8 of the Criminal Procedure Regulation 2010.
We value your time; at TORP you will hear from the BEST Speakers in their respective fields; each highly qualified and Experienced- Our speakers aim to "Wake up" Participants- Real People with Real Stories. The Changes in attitude we witness from class participants' is why we are the most Respected Provider in the Magistrates' Court.
We will help you turn your driving error into a Learning Experience – And – Demonstrate this to the Magistrate.
We offer a 100% MONEY BACK GUARANTEE if you do not gain any benefits from our program in your Court Case, with the RMS or Personally.
90% OF ALL TRAFFIC OFFENDER PARTICIPANTS' ATTEND TORP
ATTEND ONLINE OR IN PERSON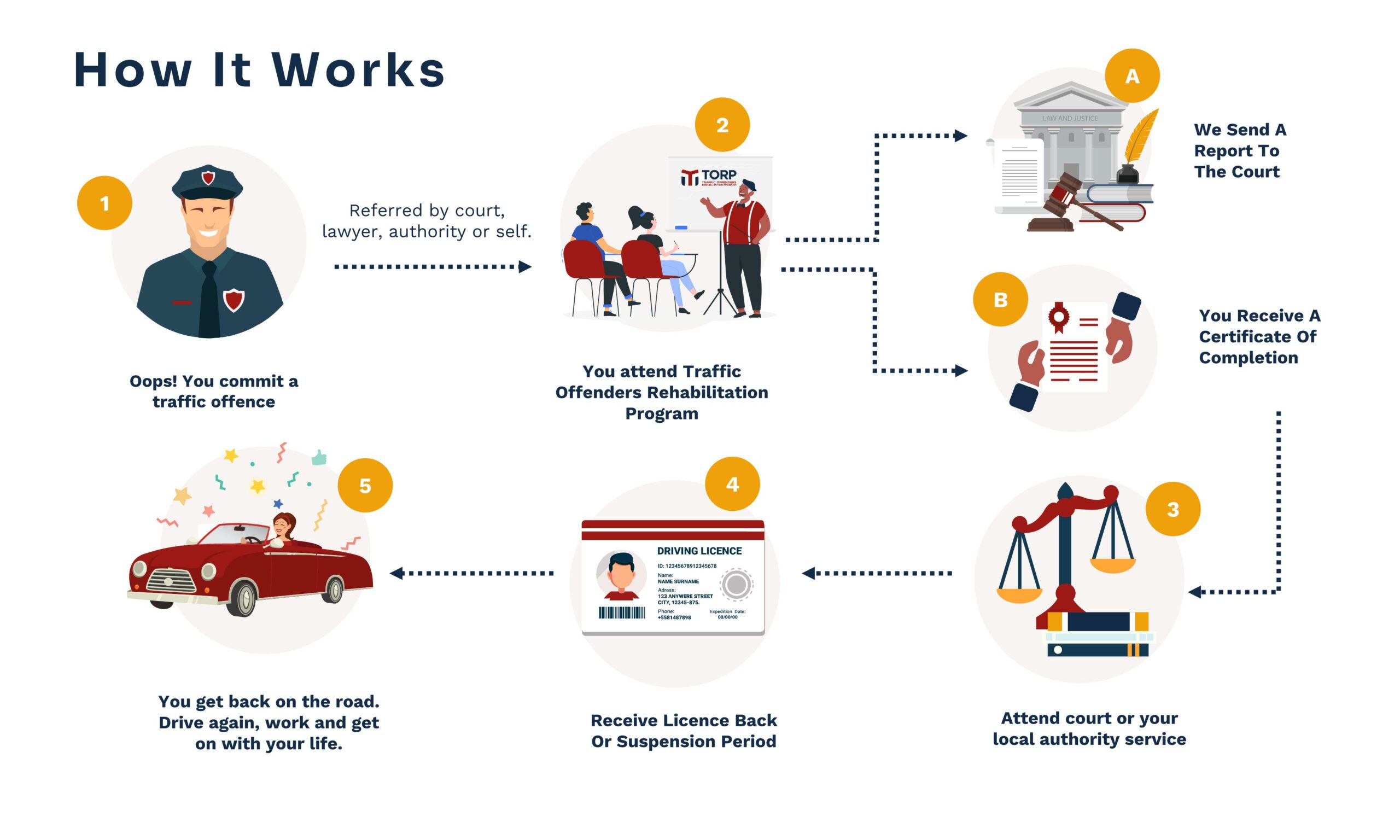 I will definitely be changing my driving habits after this course it's definitely a big eye-opener especially the whole ripple effect,i honestly believe that the whole of this course or even parts of it should be implemented into the learner and provisional licence tests.definitly recommend this course to everyone not just offenders
Information given en during this course was very detailed and speakers gave personal experiences to do with traffic incidents involving, DUI AND Speed
Jade Mcdonnell
2021-12-06
Robert Anderson
2021-12-06
It's one of the best course to learn and be more responsible on the road.
Veronica Ashmt
2021-12-05
A great program, I learnt a lot from this program, I have chosen to make changes to better my life, this program opened my eyes to information I did not know previously a great program worth participating in, it was worth the time.
Hi Jill The Traffic Offenders Program gave me a very good insight to the consequences of Drink Driving and will never make that mistake again as it has dramatically changed my life financially & emotionally devastated. All I know is that I will never Drink & Drive ever again under any circumstances . Thank You. Kind Regards. Debbie Marsh.
crispen mutasa
2021-11-30
Aaron Williams
2021-11-29
PROTECT YOUR DRIVERS LICENCE.