What do you do when you get charged with a traffic offence?
The number of questions can be overwhelming.
We have the answers.
If you're wondering what's next when dealing with a traffic offence, download our free 'How To' guide and discover everything you need to know to get your life back.
In our 60 page free expert guide, you'll learn:


• How to Win at Court & with the RMS
• How to complete the traffic offenders program successfully
• How to get legal advice
• How to prepare yourself for court
• How to structure a character reference
• How to request an interpreter if you need one
• How to Act and Dress in Court
• How to check the police fact sheet and certificate
• What to do once the court makes a decision
• What suspension and/or fine is average for your offence
• What are "mandatory alcohol interlock orders?"
• What penalties you can get
• How to reapply for your license
• Whether you can appeal the court's decision
• How to move forward in positive way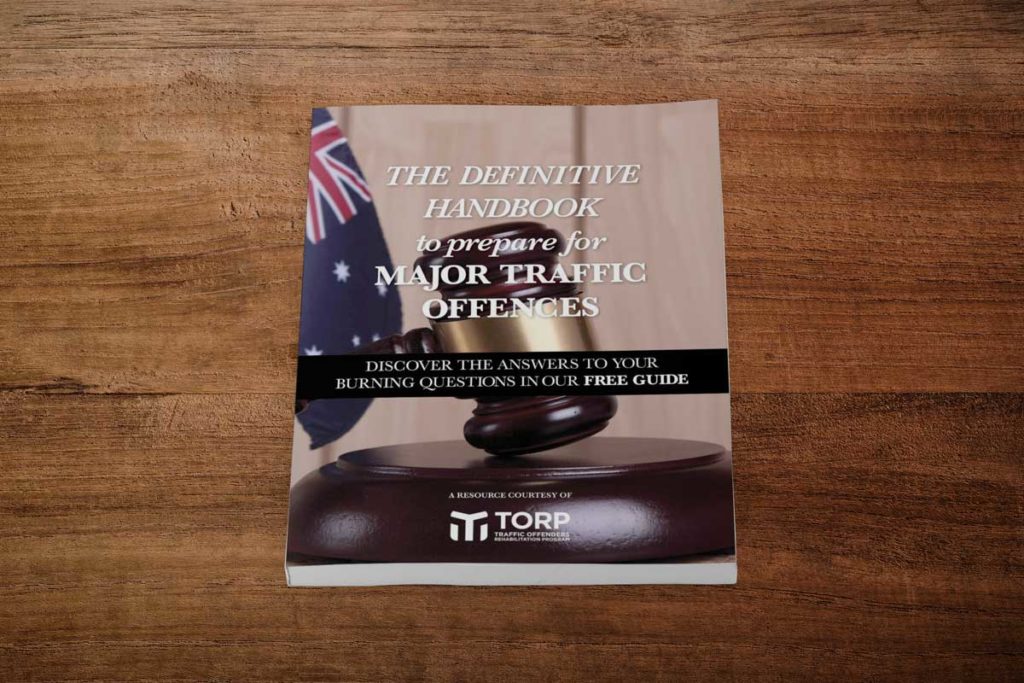 Download our free guide here:

We're the experts who have helped traffic offenders begin their journey back to good standing with the Magistrate and RMS.
Traffic Offenders Rehabilitation Program is the lead provider of the NSW traffic offenders program. When someone is charged with a traffic offence, it can completely upend their life. We understand that everyone makes mistakes and deserves a second chance. We're the first step in getting your life back. As the only online approved provider of the NSW Traffic Offender Intervention Program (TOIP), you can begin the process right now — simply sign up below and you can start showing the Magistrate you've taken responsibility for your actions with the education and tools you need to avoid a repeat offence. We are recommended by both the RMS & NSW Magistrates Court and we are government accredited